Beautification
Status: Approved
Poplar Street Viewing Pods
Submitted By:
Daron
on 02.26.13
Daron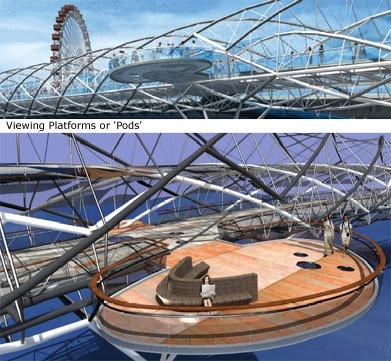 Create a bike and pedestrian bridge on the north side of the Poplar Street Bridge similar in design to the Helix Bridge in Singapore with viewing pods to look out over the water, archgrounds, Eads Bridge, and East St. Louis natural area.
The Helix Bridge is curved to connect two waterfront areas and is connected to a bridge used by fast moving automobile traffic. Such a bridge over the Mississippi could attach to the Poplar Street Bridge and activate the southern part of the archgrounds while connecting it to the underdeveloped waterfront in Illinois. This would be a great enhancement to the Mississippi River Trail and could be partially supported by CityArchRiver and Great Rivers Greenway.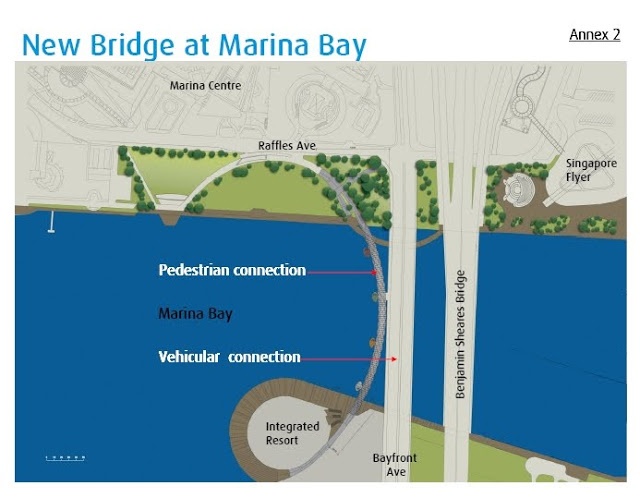 The Helix Bridge is a unique design, but its main purpose is to be a brightly lit place that people enjoy walking on and remember as part of the cultural landscape of the city.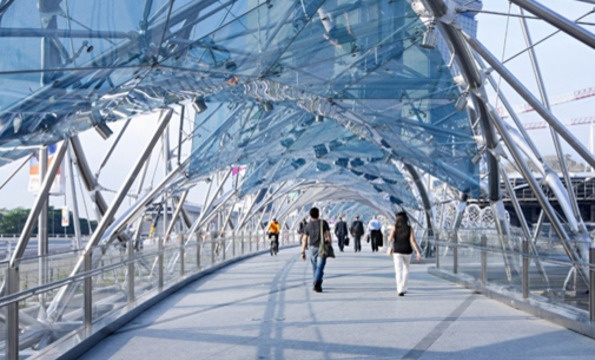 This idea can be paralleled with other suggestions for lights on the Poplar Street Bridge. The more lights, the prettier the reflection in the water.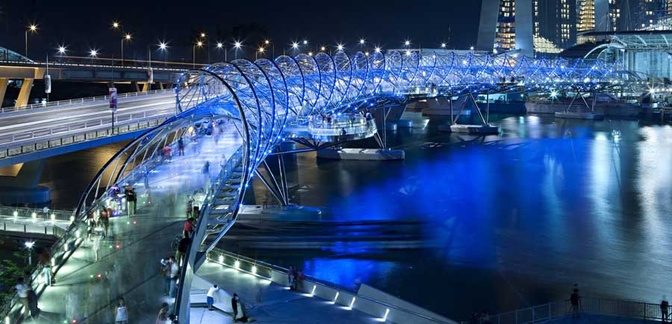 The addition of observation pods on the bridge over the Mississippi would create popular new vantage points from which to take pictures of St. Louis.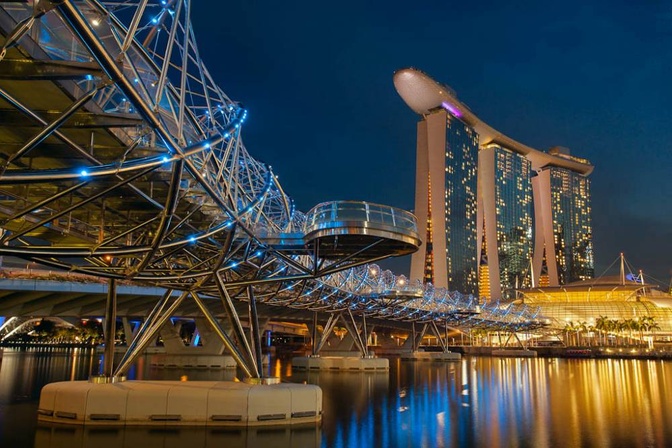 This is probably beyond the means of RallySTL to fund, but it would certainly be nice to have the idea out there or maybe to conduct a feasibility study. One large consideration is if new supports would need to be built or it could hang entirely off the Poplar Street Bridge.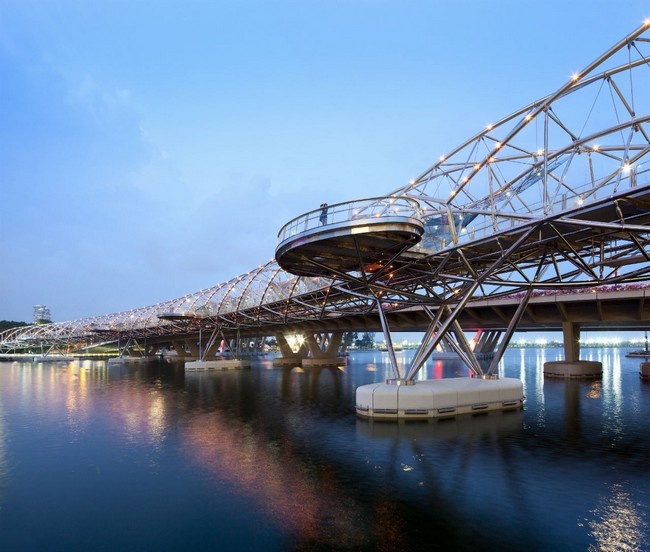 This idea was actually suggested by one of the losing teams in the competition for improving the arch grounds.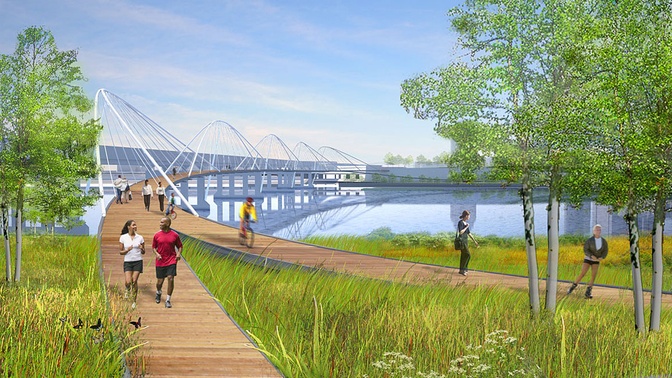 The idea was to create a great circle between the two bridges and the two riverbanks along which people could jog and enjoy St. Louis.